Serving These and Other Fine Towns in Broward County Florida
Miramar • Weston • Hollywood • Coral Springs • Tamarac • Cooper City • Pembroke Pines • Oakland Park • Coral Ridge
Professional Fort Lauderdale Plastering & Stucco Services
Frank White Plastering has obtained and maintained current occupational licenses and certifications of competency within Broward County Fla., since the establishment of the company in 2003.
Frank White Plastering is currently registered with many local cities and also participates with the city of Fort Lauderdale's home beautification program that assists in helping lower income families with the improvement and appearance of their homes.
Frank White Plastering is known to have worked with numerous of general contractors in commercial and residential projects. Bob Young Builders, Engel Construction, Southern Home Builders, and Matthew De'Andrew are just to name a few of the contractors Frank White Plastering has had the pleasure of working with over the many years.
Our Services
Walls & Ceilings
Coving & Cornice Work
Roof Eaves & Overhangs
Stucco - Plastering
Private Homes
Commercial Properties
Condos & Associations
Call for Your Specific Job & Custom Need

Get A Quote
954-682-5749
No Job Too Small
No Job Too Big!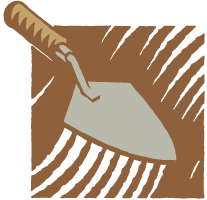 Homeowners and condo associates are also a big part of my area of services, which includes interior and exterior plastering and stucco, along with drywall and lath, but not limited to repairs, remodeling and restoration.
Since the business was established in 2003 there has been a steady increase in business and revenue. My desire for the near future is to expand the business operation along with its growth and personnel.
Allow me to say that I come from a three generation of craftsmen. With have over 25 years of experience, I take great pleasure and passion in my field of work.The Frank White motto is:
Quality, Professional Service!
We look forward to working with you!
Featured Testimonial


Frank White completed a stucco wall around my pool. His professionalism was only surpassed by the excellent work he did. Frank stands by his work and his word. I would use and recommend Frank White Plastering to anyone. Thank you, Frank!
Sincerely,
June Naples